📈
Deliver amazing value to your clients
Collaborate with our team and promote your clients with our world-class growth tactics.

Run a crypto marketing campaign with our tools ⚙️
Use our powerful tools to market your blockchain project. Seed your content with engagement, shares & other social signals to improve your reach across networks.
Comments & replies
Get real, back-and-forth discussion across your content
Profiles
Buy & rent profiles from active users
Amplify your project with managed growth tactics 🌕
Be seen in the cryptoverse. Leverage our stackable growth tactics to help your token and blockchain project succeed
SEO Amplification 📊
Get relevant, powerful guest post backlinks directly to your blockchain project.
Quora Mentions 📣
Get references and mentions to your blog content across popular blockchain questions in your industry.
A partner to grow with
No more short-term back and forth. Experience consistency and stability with Soar. Measure, improve, repeat.
Soar helped us market our video game accessory company immensely! They guided and supported us as we built and grew a new subreddit for our customers & potential audience.

Soar has been a fantastic service for us. We specialize in funneling traffic through our Reddit account to our premium paid social media. We post on subreddits where our content belongs and the traffic from hot posts drives people to our paid platforms. Michelle has been instrumental in establishing a well-balanced advertising marketing scheme and we would be lost without her guidance. We definitely recommend Soar!
Frequently asked questions 🙋
These cover the basics of our blockchain marketing services
Which services are best for promoting blockchain technology projects?

This'll depend on specifically what you're looking to achieve. If you're looking to achieve fast growth over a short period of time, a reddit marketing strategy makes a ton of sense.

For projects thinking about the longer-term impact of their projects, an extensive content marketing campaign with a Quora component makes a ton of sense.

How does blockchain marketing differ from traditional marketing?

In a decentralized ecosystem like blockchain, the biggest issue is for marketing to appear genuine and in-touch. It's particularly hard to appear genuine in Crypto. If someone doesn't trust centralized finance, typically they're not going to trust Facebook or Google ads either.

Build a good product and a good set of values that your product stands for. Once you have that, you can build a community that will do all your marketing for you. Also, leverage Telegram, Reddit and other community platforms.
Provide value to the cryptocurrency industry as a whole through thoughtful content marketing and by solving small (better yet big) problems. Do this in key ways that are relevant to the crypto ecosystem as a whole.
Don't speak from your brand — speak from your person. Personal brands still have cachet even when company brands struggle to.

Do you do partnerships with agencies or product studios?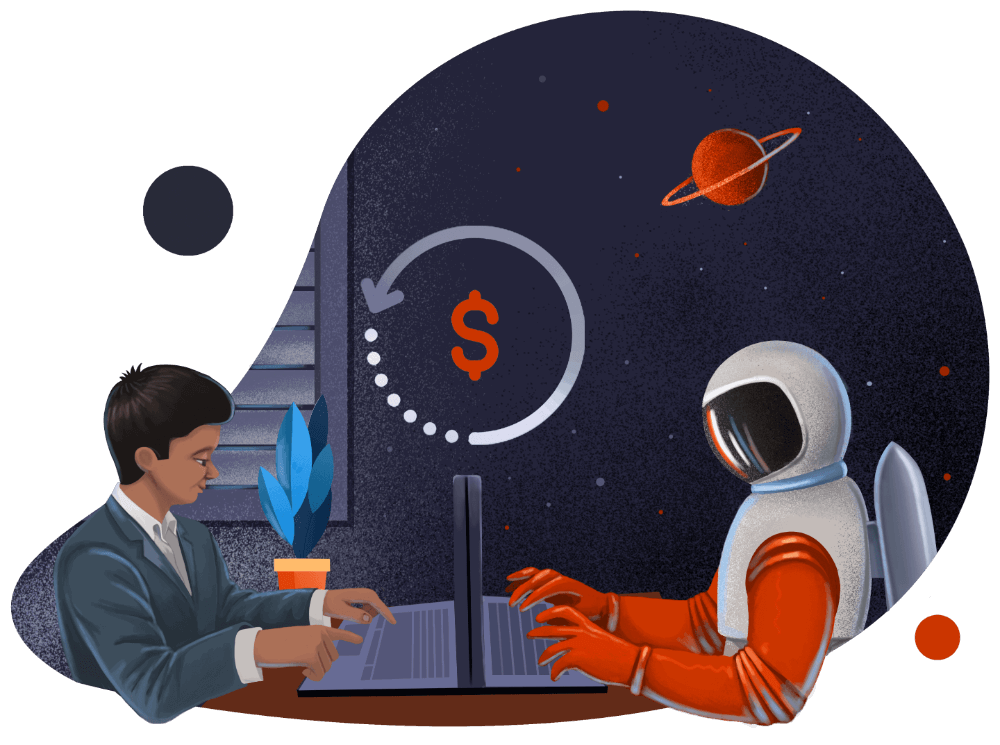 Meet the Soar Guarantee
It's our promise to you about how we'll deliver our services, and when you're eligible for a refund.