Find and engage your customers
The comprehensive, freelance-friendly growth plan for building authority and expertise.
Trusted by more than 4,000 customers


Audit
We dive into your business, industry & historical SEO performance
Planning
We develop a customized SEO plan for your business and goals
Implementation
We support and guide you through executing the necessary on-page adjustments.
Linkbuilding
We leverage our proprietary linkbuilding process to deliver best-in-class backlinks.
The Soar Audit
An exploratory process to see what's been done, evaluate competitors and their strategies, and discover the top organic opportunities for your business.
Onpage Recommendations
Discover the exact changes you need to make improve the key pages on your website.
Technical blockers
Find out the technical issues that are slowing down and preventing you from ranking higher
Competitor tactics
Learn about what your competitors are doing and how you can recreate their success and get ahead.
Onpage Improvements
Discover architectural and structural improvements you can be making to better distribute your inlinks.
Keyword Optimizations
Get a to-do list of how to improve your rankings for your target keywords
New content ideas
Get a plan with content ideas prioritized by the value they'll drive to your business
Reports with actionable insights
Leverage our research and get fully bespoke SEO analysis and reports. Figure out exactly what you need to be working on next.
Competitive Audit
A comparison of your top competitors and the tactics they're utilizing to rank and succeed across their business. Learn how to reverse engineer their success, or maintain your lead.
Content, PPC & Social Audit

Insights and recommendations for what to focus on

Content Gap Analysis
Strategy Report
A proprietary, strategic document documenting a high level SEO strategy for your company to follow as it grows. Each strategy is directly connected to specific deliverables. Includes…
Strategic SEO considerations within your product or service

Architectural, sitewide recommendations for your business.

Actionable recommendations to turn SEO into a primary channel for your business.
Keyword Gap Analysis
A clear reporting detailing and prioritizing the keywords that your competitors are ranking for that you are not.
New content keyword recommendations

Prioritized by impact
Content Gap Analysis
A prioritized report defining the most valuable content your business can be targeting and working on.
Competitor keyword gap analysis

Meta tag adjustments

A full report with work done after 90 days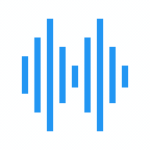 Viral Marketing Audit
Social / Viral competitor analysis and research

Quora marketing audit w/ recommendations

Reddit marketing audit w/ recommendations
A plan you can (easily) follow
Work together with our team to implement your on-page SEO plan. We'll walk you through any questions you might have during implementation.
Linkbuilding done the Soar way
We've developed a proprietary in-house link building process. It's perfect for businesses entering into a new keyword, launching a new product or services, or supporting an existing lead over a competitor
Guest posting is guest blogging, which means contributing a post on someone else's blog in exchange for an external backlink to your site. A win-win strategy for everyone.

Your link gets added to a post or page that already exists, and has already been indexed or cached by Google.

Press releases are articles written and syndicated to digital media outlets, including Google News. Engaging press releases can reach your audience and acquire valuable branded links and mentions from domains that carry a lot of weight in terms of referring domains, organize keywords and real traffic

Written-for-you Quora answers to important questions in your industry, with a traffic-driving backlink directly to your site.

Traffic-driving managed Reddit submissions with 50+ Reddit upvotes and lots of comments.

Social signals are social backlinks that are created when a user shares a given URL on their social media profile. This creates a quality backlink to your business.

Niche-Relevant Industry Listings 🏢

Get listed across directories in your industry. Exclusive to our quality link building service.

Manually Submitted Local Citations 🏘

Get submitted to local, authority-driving citations. A necessary staple in SEO link building packages
Read a success story
Read about how a dating app went from 0 to 2800 visits per month with this service.
PRICING
Plans for everyone
Foundations SEO
The full Foundations SEO campaign. Leverage all our capabilities to drive the best results for your new venture.
Onboarding & kickoff meeting

Research and competitor overview

Onpage improvement report

Content gap analysis

Strategy plan

Implementation project plan

Slack integration
Available through invite only
Ongoing SEO Management
Partner with Soar. We take responsibility for your SEO marketing and provide ongoing SEO support & management services.
Monthly SEO checkin

Ongoing linkbuilding

Google algorithm monitoring

Keyword & ranking reporting

Slack integration
$1,500/mo
Linkbuilding only
Skip our research and analysis. You tell us what keywords to optimize for, we'll do it.
$975 and up
Backed by Soar
Our money-back guarantee means that if you don't see positive ranking movements within 30 days of your order, you'll get a 100% refund. No questions asked.
Subscription management standard 👍
Reduce overhead with an easy-to-use order dashboard.
Manage, pay and view invoices

Chat with our team

Review order status

Top up your Soar wallet

Get help with orders
Frequently asked questions 🙋‍♂️
These cover the basics of our managed Quora service