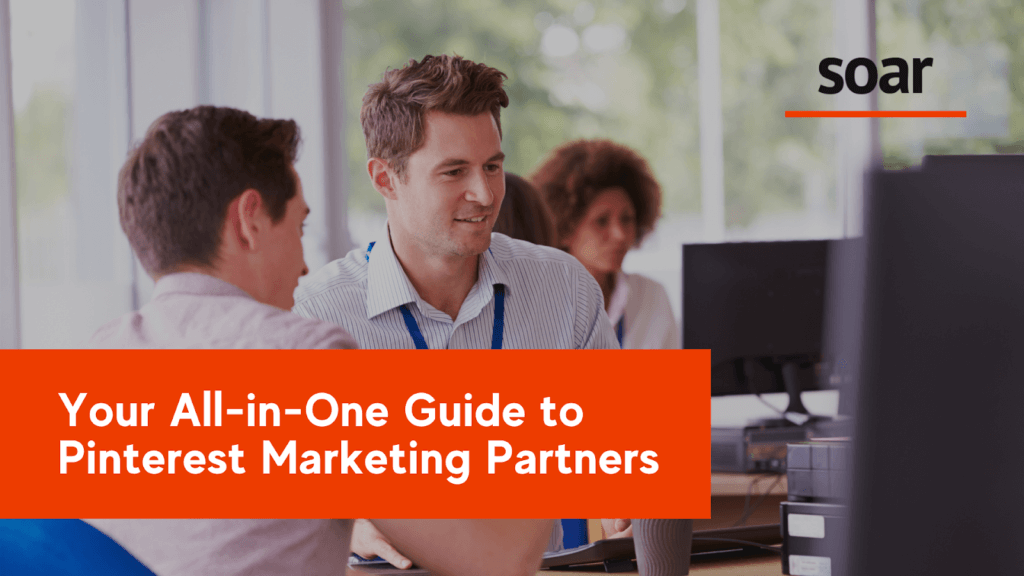 With over 367 million active users every month, Pinterest is a social media platform you must take advantage of. Because of the increasing number of brands using this platform, Pinterest expanded its Pinterest Partners program, adding new features to its roster ranging from on-platform advertising, eCommerce, creative elements, and more.
Pinterest can be a powerful tool for your business, especially with the right strategy. You can create a strong community that can engage with your content, build brand awareness, and, most importantly, drives sales. Pinterest understands this; that's why it introduces Pinterest Marketing Partners. But what exactly is this, and how can you benefit from it?
What is Pinterest Partners?
Pinterest Partners are tools and services that make it easier for businesses to create engaging and creative ads, scale them, and measure their performance. It allows businesses to create pins for every item in their catalog, provide tools to assess how well the pins are doing, or help them sell their products. Through this, businesses can create unique ads, automate their posts, and much more. Each partner brings various experiences, skills, and a proven track record.
How Does Pinterest Partners Work
Pinterest Partners provide sophisticated and innovative solutions in six different areas– Advertising, Shopping, Content marketing, Creative, Audiences, and Measurement–and every one of them has been examined for knowledge and technical expertise. If you are a business looking to scale, there is a Pinterest Partner for every goal you have, and you can also work with various partners at the same time to achieve them.
If you provide a tool that can help scale businesses, being a Pinterest Partner can help you reach a broader client by recommending your solutions to the users. Through this, you can now have more opportunities to share your solutions with all Pinterest users.
How Can You Become a Pinterest Partner
To become a Pinterest Marketing Partner, you must have creative and technical capabilities. Here are the different Pinterest Partner categories:
Advertising: For businesses and agencies who are experts in Pinterest media strategy, media buying, and campaign management.
Audiences: If you offer a tool that can help onboard first-party data allowing your clients to use advanced targeting features.
Content: Tools and services that can help in content management, build stronger Pinterest presence, Pin scheduling, and engagement dashboards.
Creative: Agencies, apps, and tools that can help create creative images and are experts in design.
Measurement: For those who can provide analytical solutions and custom reports.
Shopping: Tools and services that can help users shop their products, such as feed managers and custom experience.
To apply as a Pinterest Marketing Partner, you need to visit this page and answer the form. The Pinterest team will review your application and contact you if you have been approved as one.
How Can Businesses Take Advantage of Pinterest Partners
If you are looking to grow your business through Pinterest, this partner program can help you achieve your goals. Pinterest has partnered with different platforms that offer various tools that can scale your business through Pinterest. You can visit the Pinterest Program page and choose the program that aligns with your vision and goals for your business and Pinterest account.
What Happens Next?
If you have been chosen to be one of the Pinterest Marketing Partners, congratulations! But this is just the beginning. Being a partner provides you with the opportunity to be recommended by Pinterest, but that doesn't stop there. You can step up and use this opportunity to promote your services more. For example, apart from being advertised on Pinterest only, why not widen the reach and promote it on other platforms.
For example, you can partner with Soar. They manage your brand reputation on Reddit and allows you to run campaigns on the platform, offering your service to potential users outside Pinterest. You can also hire someone to manage your Quora reputation. Answering relevant questions on Quora will funnel online traffic to your Pinterest board and promote your Pinterest Partnership.
Being a Pinterest Partner is just the beginning of a bigger opportunity. Whether you want to be part of the program, or you would like to take advantage of it, the program is a great avenue to scale your business.